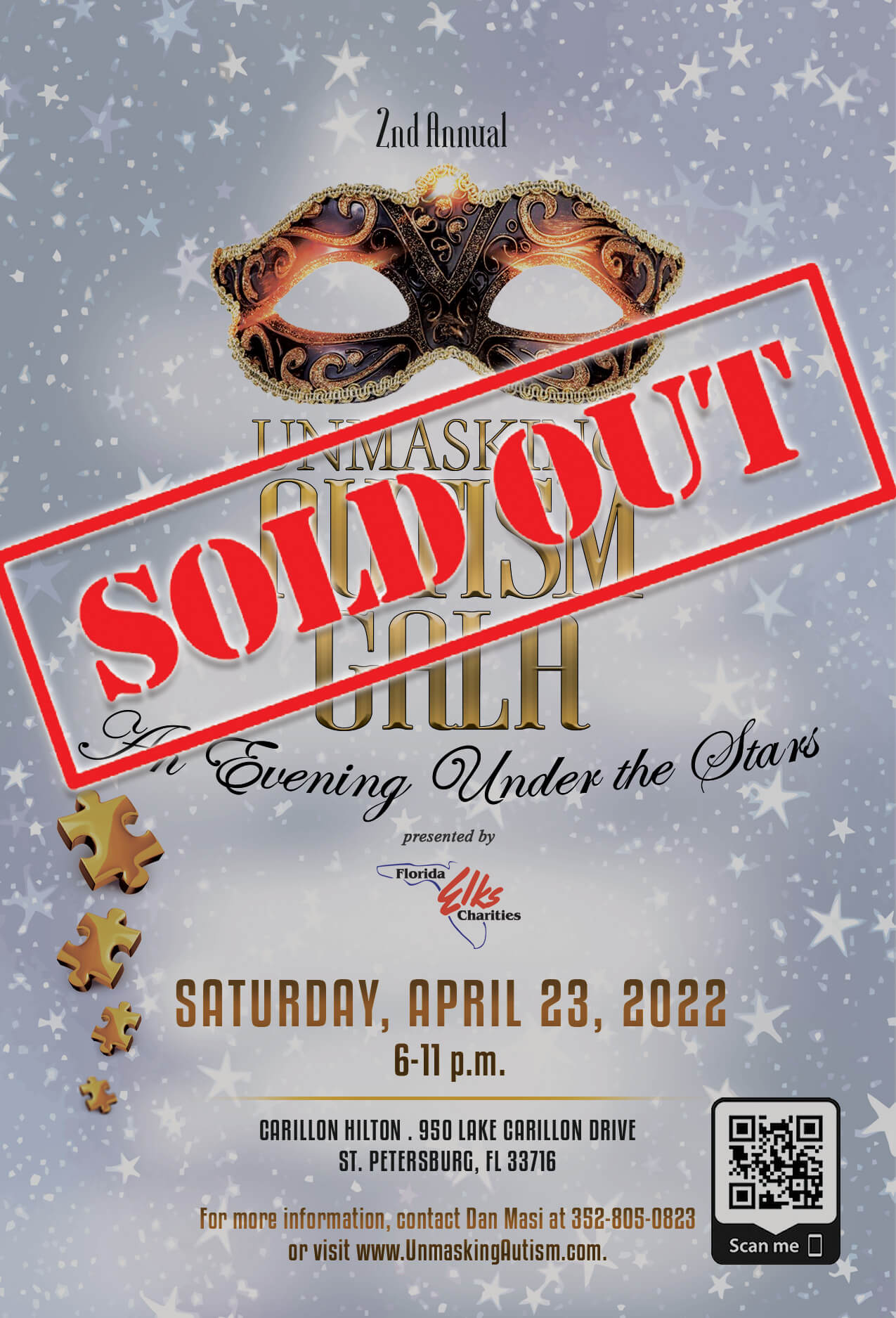 We are SOLD OUT!
We can't thank everyone enough and are so excited for the 2022 Gala!
The "Unmasking Autism" Gala is the premier fundraising event for Florida Elks Children's Therapy Services. We cordially invite you to Unmask Autism for an evening of glamour and philanthropy. This year's signature gala will be held at the beautiful Hilton St. Petersburg Carillon Park and will feature guest speakers, dinner, dancing, a silent auction, opportunities to meet other members of the community and an exciting program as we raise funds and awareness for children within the Autism spectrum.
Florida Elks Children's Therapy Services provides in-home physical and occupational therapy to Florida children in need of such services at no cost to the patients' families. Priority is given to children who do not have ready access to therapy due to limited financial resources. There are 30 state licensed therapists throughout the state who provide services to nearly 600 children per week. The therapists are finding that about 50% of children receiving treatment are within the spectrum.
With the proceeds and your help, we can continue helping Florida children receive the care and attention they deserve.
THANK YOU!